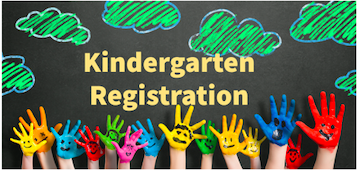 Kindergarten Registration is happening right now- please go to Enrollment Information to register your kindergartner. They must turn five years old by September 1, 2023. Please help us spread the word! Please register as soon as possible so we can plan for numbers and staffing for next year. To request a Kindergarten time visit AM/PM Request.
Parents are invited to attend our annual kindergarten orientation meeting on March 3rd at 2:00 pm in the multi-purpose room. We ask that children not attend. This is an important informational meeting on what to expect at Foothills Elementary in kindergarten for your student. Come learn how to prepare your child for this important year. We look forward to meeting you and answering any questions you may have about kindergarten.
Please visit our PTA website for more information on joining the PTA and Battle of the Books.
---
Foothills Elementary Mission Statement

:
"
Foothills Elementary, as a caring community, is committed to preparing ALL students for the future by providing an optimal learning experience, encouraging students to reach their highest potential in a safe environment.
"
Foothills Elementary Vision Statement:
"Through Kindness, Accountability, and Empowerment, Staff and Students will Discover and Strengthen their own Superpowers.